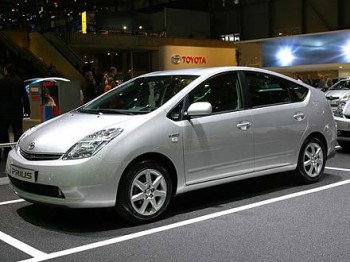 Hybrid cars, as the name suggests are a new generation of cars that run on petrol as well as electrical energy. To put it simply, they have a petrol engine as well as an electric motor.
By using sophisticated computer technology, they use both these resources to get the maximum fuel economy. In fact, most hybrid cars can be configured by the user to suit his specifications. So they can run only on petrol or combining petrol and electric energy or operate on electricity alone depending on what the user wants.
When they run on electricity alone, these hybrids can be called ZEVs or zero-emission vehicles. Though hybrid cars are more expensive than the current petrol driven cars, they are cheaper in the long run thanks to the greater fuel economy.
The emissions are less and so these cars are environment friendly too. The main secret behind the fuel efficiency of hybrid cars is the new generation batteries that are fitted in these cars. These batteries have the capacity to charge themselves as you use the car and so there is no need to worry about the car's battery ever getting depleted.

The fact is these batteries will improve as the run of the car increases and the batteries get charged more and more. It is likely that these batteries will become popular and as the demand for hybrid cars rises, a day may come when the current petrol driven cars will get completely phased out.
Lead-acid batteries were the first kind to be used in cars. They were invented in 1859 by Gaston Planté, a French physicist. They can supply a powerful surge of current and are ideal to power automotive starter motors. These are the batteries being used in cars today but they are not being considered for the new hybrid cars because they are heavy, non fuel efficient and let out toxic emissions.
However, they are good for recycling and ninety seven percent of battery lead in the US has been recycled from 1997 to 2001. The nickel-metal hydride (or NiMH)is far less toxic than lead acid batteries and many hybrid cars such as Toyota Prius, Honda Civic Hybrid and Peugeot 3008 Hybrid 4 are fitted with these batteries. They are also popular in consumer electronics being easy to charge.
Lithium-ion (Li-ion) batteries are seen as the batteries for the latest generation of hybrid cars. They are already very popularly used in portable electronic devices and have the least amount of toxicity. The first commercial lithium ion battery was released by Sony in 1991. They have been very well received because they do not lose their maximum charge in spite of repeated charging.
Most of the automotive companies are planning on using this battery for their new hybrid cars. Hopefully they will succeed and we will soon have cars that will not pollute the air. There is no doubt that hybrid cars are going to sweep the world. Thanks to an ever growing environment consciousness as well as the depletion of petrol, there will be a demand for hybrid technology for economy as well as higher end vehicles.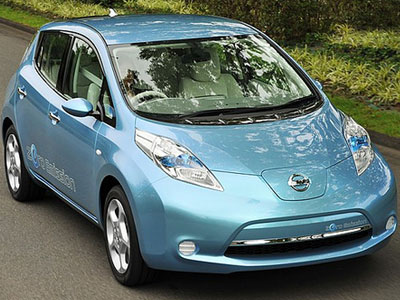 Probably, while going through this article, you may have certain doubts about various eco friendly vehicles which are now available in the market. There are many cars which are now hybrid and Toyota Prius is one of the popular brands which have been liked by the people.
Another car which is being introduced shortly in the market is totally an electric car, which is likely to gain more popularity with the people who love cars.
There may not be any specific difference; one may get confused about the performance of each one. The next few paragraphs will deal with the guidance which will help you to choose a better eco friendly vehicle.
Hybrid car, as the name suggests the hybrid cars are those which can run on more than one technology, the conventional hybrid car has both combustion engine and an electric motor. This car can run both on gasoline and electricity which it gets from the recharged batteries which run the electric motor. The batteries are recharged during the periods of braking through specially designed regenerative brakes. When the vehicle is under full load, it can run on fuel powered engine and during minimal demand it can be switched to the electric mode.

Pure electric cars are totally different from hybrid, as these vehicles run only on electricity. This car is fitted with larger electric motor and more batteries to provide power to run the vehicle. The main benefit is that there is no carbon emission which is great contributions to the environment.
Another benefit is that the running cost is very low as compared to gasoline. One does not have to run to the gasoline pumps for refueling as you can simply recharge it from the convenience of your home.
In Comparison: The Pros and Con's
Before you go for such vehicles, you must carefully weigh pros and cons and decide accordingly. The biggest advantage is noise as there is no noise from electricity powered vehicle; these vehicles are totally silent which a great way of curbing noise pollution.
Some of the manufacturers have a mechanism of creating fake noise in these cars; this is done to give you some indication whether the car is running or not. This can be totally your personal preference.
If the prices are compared, electric run vehicles are more costly than hybrid cars, however in the long run electric cars are economical to run as compared to hybrid cars.
Electric cars can be recharged at home but since the technology is still not that developed it takes hours together to fully recharge the batteries. The main reasons is the design of sockets fitted in our homes, the hybrid cars simply can be refueled at any gasoline stations that too in minutes.
In terms of mileage electric cars cannot compete with the combustion engine, which are more powerful and needs improvement. Electric motors perform best in low RPM ranges. However the electric motor fitted in the hybrid car does not match the performance of a pure electric car.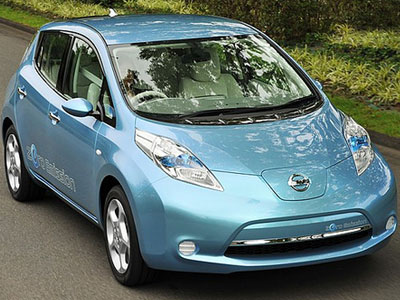 Cars are known to be the most favored means of our transportation on the roads, for their comfort, mobility, speed and great looks. Whether it is in the days of steam powered engines or in this age of most modern segments, the cars still rule supreme on our roads for transportation of passengers.
While this is an accepted fact in the entire world, the usefulness of cars has been greatly marred by the negative impacts they make on our environment. The carbon emissions from the cars are known to cause almost one third of the total air pollutions. Hence despite their usefulness, the cars have also been identified as the health hazards in the environmental context.
Efforts that continued to manufacture more eco-friendly cars have led to invention of electric cars in the field of transportation. However, several earlier versions of electric cars had existed in the past, in competition with the gas run vehicles, but they could not withstand for long. After invention of electric cars by Cadillac, the mass production was started by Ford.

But it is only in the recent past that the electric car industry grew further by developing more popular models. Most of the electric cars run on the roads were those converted from old cars with the spares. It was possible for any car owner to have converted his conventional type car into and electrical one, by spending a few hundred dollars.
The idea of conversion further gained momentum and many people were caught up with this and longing for such conversions. There were various publications readily available in the market conveying this idea and giving Do-It-Yourself (DIY) guidelines. It soon appeared on the world wide websites also, that became easily accessible to all.
Steadily, more number of web sites has come up for electric cars, offering all types of information to all categories of customers. Most of such sites are selling DIY electric car kits, guides, spare parts and full- fledged models at a best negotiated price. The information sharing on the internet became very easy, prompting even a beginner to go ahead with conversion process, without very elaborative knowledge on the electric cars. Such cars were known for their fuel efficiency and their positive impact on environment.
Electric cars have as edge over the other cars, as the entire energy stored in the batteries is used for their operation, while the conventional types use only 20% of the energy from a liter of gasoline and the balance go wasted as the hazardous emissions and potential energy!
The electric cars always maintain a silence in running and are generally welcomed by any quiet neighborhood. Unlike the conventional cars, the absence of engine is a great positive feature of an electric car. The vehicle runs almost with a silence and causes no sound pollution. The car runs with the power derived from the batteries for the operation of the motors that are attached to the controllers.
This concept of energy made practicable makes such cars totally eco-friendly. Therefore it will be quite ideal for any car owner to go ahead with converting his car into and electric vehicle as soon as possible. It will not only be beneficial to the users, but will also go a great way to help keep our environment pollution-free.