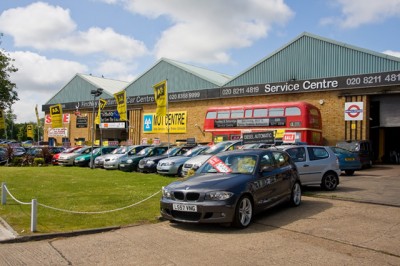 Buying a used car can be foolish decision for some and a very wise idea for others; it depends on the condition of the car. If you are lucky enough to lay hands on a quality car it is a wise investment, but if you have been cheated, your entire money is lost.
However, buying a used car is a definitely a good money saver, if you get a good condition vehicle. Before you actually buy a second hand car, you must thoroughly check the car and see that you really get value for your money.
First you must decide the specific model of the car which you intend to buy and set a budget for it, you must analyze your driving needs, number of people who will sit in the car and accordingly decide about the specific car. Often you will find the car which you are looking for less expensive, you must also see the safety aspect, fuel consumption and other things.
Never narrow your search on a particular dealer, explore many options, like private sellers, dealers, and even online auctions. A little bit of hard work will pay you, carefully analyze the car running cost because this is recurring expenditure apart from paying a lump sum amount for the car.
Before you actually go for a buy, just make yourself aware about the background; if possible get the complete maintenance report. Such reports will help you to exactly know the condition of the car and you can see any problems with the car.

Small repairs are acceptable but a major repair means lot of expenditure. There are some companies who have complete data available on used car but if you smart enough you can check from the insurance company and see the history of any major repairs. Never go as per the look of the automobile, such things can be deceptive and mask any major problem, you have to check car from outside and inside.
Never buy a car without a test drive, while driving pay attention to any unusual noises, if you see smoke from the rear mirror, it means the car is not well maintained and there is a problem with the engine. See the brakes are working well and the sound of the engine is soft.
If you find the car does not have any major problem, you can go ahead and buy it, otherwise move on to the next car. You must also check interiors and see all the gadgets are working properly. You must pay close attention to the air conditioning of the car, radio, and any other gadgets.
Before you buy a car, see that you do not have to spend huge amounts on the repairs or you have to pay frequent visits to the garage. Never get lured by the shiny look of the car, all that glitters is not gold, adopt this formula and you will really enjoy the ride, driving with your family on the weekends without any headaches. If you are careful in the beginning you are a smart buyer.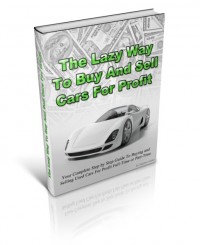 Are you looking for ways to get the best deal from buying a used car? If you are, check out The Lazy Way To Buy & Sell Car For Profit by Stephen Hobbs ebook.
Hobbs' guide will show you the proper due diligence steps you must take to make sure you get a good deal. For more useful tips, click on the link below to visit his web site right now.