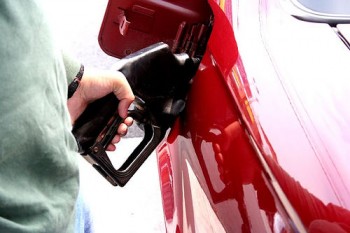 With gas prices continuing to climb, more and more people find their lives disrupted, as a higher portion of their income is consumed at the pump. Many dream of owning a car capable of traveling hundreds of miles without stopping for gas, but fear they could never afford it.
However, modern automobiles are capable of remarkably high mileage, if properly operated and maintained. While many of the factors impacting gas mileage are out of the owner's control, there are various methods at the owner's disposal that can significantly reduce fuel consumption. The following tips will help to save a little time and money at the pump.
First, it's important to keep your engine well maintained. Check the air filter regularly. If it is clotted and dirty, replace it right away. A dirty air filter blocks the engine's air intake and causes the car to waste more gas as it accelerates.
Change the oil every three thousand miles or every three months, whichever comes first. Check and clean the spark plugs and other internal components as needed. In addition, check the pressure in your tires and keep them inflated to the manufacturer recommended pressure (it should be printed on the side wall of each tire). Improperly inflated tires cause more friction with the road, which reduces the efficiency of the engine.

Finally, be sure you are using the correct fuel. The recommended fuel for most vehicles has a minimum octane rating of 86. More powerful engines may require a higher octane rating to perform at optimum efficiency. Consult your owner's manual for recommendations on what gas to burn in your car.
You should also listen for a noise like trembling, uncooked popcorn, as this may be a sign that you should switch to a higher-octane gasoline. In addition to proper maintenance, your gas mileage will benefit from proper operation and handling. While you're driving, do your best to maintain an even speed.
Acceleration consumes more gasoline than maintaining speed, so repeatedly stopping and starting the car has an adverse effect on gas mileage. If you have the option, choose highways over city streets, and use the cruise control if you have it. In addition, a cold engine consumes more fuel than a warm one, so it's a good idea to try not to stop for long periods of time if you have many errands to run.
Finally, keep your use of the air conditioning system to a minimum. While the air conditioner is on, the engine has to work harder to keep the compressor turning, increasing your fuel usage. If you can stand to be a little bit warmer, you can save a little money. If you follow these guidelines, you should see noticeable improvement in your gas mileage, and spend a little less money at the pump each week.
You may be surprised at how much of a difference these simple things can make. Hopefully, you've found this article both enjoyable and informative. Feel free to check out our website for more information.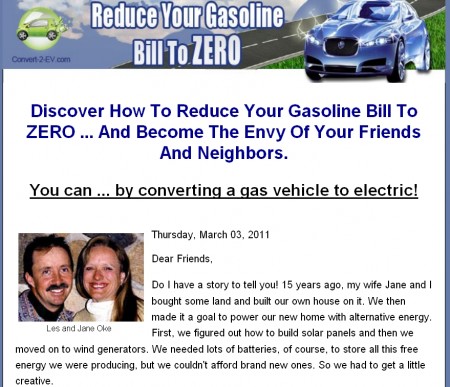 Convert2EV Main Page
If you are really feeling the pinch from rising gasoline prices, why not consider converting your gas guzzler into a pure electric car? What you'll need is a good EV conversion guide, hand tools and a small investment capital for parts and components. For more information on electric vehicle conversion, click on the link below to visit the Convert2EV web site.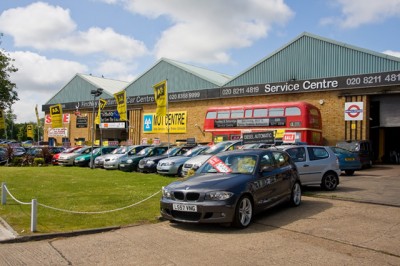 Buying a used car can be foolish decision for some and a very wise idea for others; it depends on the condition of the car. If you are lucky enough to lay hands on a quality car it is a wise investment, but if you have been cheated, your entire money is lost.
However, buying a used car is a definitely a good money saver, if you get a good condition vehicle. Before you actually buy a second hand car, you must thoroughly check the car and see that you really get value for your money.
First you must decide the specific model of the car which you intend to buy and set a budget for it, you must analyze your driving needs, number of people who will sit in the car and accordingly decide about the specific car. Often you will find the car which you are looking for less expensive, you must also see the safety aspect, fuel consumption and other things.
Never narrow your search on a particular dealer, explore many options, like private sellers, dealers, and even online auctions. A little bit of hard work will pay you, carefully analyze the car running cost because this is recurring expenditure apart from paying a lump sum amount for the car.
Before you actually go for a buy, just make yourself aware about the background; if possible get the complete maintenance report. Such reports will help you to exactly know the condition of the car and you can see any problems with the car.

Small repairs are acceptable but a major repair means lot of expenditure. There are some companies who have complete data available on used car but if you smart enough you can check from the insurance company and see the history of any major repairs. Never go as per the look of the automobile, such things can be deceptive and mask any major problem, you have to check car from outside and inside.
Never buy a car without a test drive, while driving pay attention to any unusual noises, if you see smoke from the rear mirror, it means the car is not well maintained and there is a problem with the engine. See the brakes are working well and the sound of the engine is soft.
If you find the car does not have any major problem, you can go ahead and buy it, otherwise move on to the next car. You must also check interiors and see all the gadgets are working properly. You must pay close attention to the air conditioning of the car, radio, and any other gadgets.
Before you buy a car, see that you do not have to spend huge amounts on the repairs or you have to pay frequent visits to the garage. Never get lured by the shiny look of the car, all that glitters is not gold, adopt this formula and you will really enjoy the ride, driving with your family on the weekends without any headaches. If you are careful in the beginning you are a smart buyer.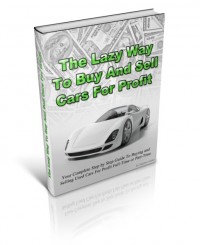 Are you looking for ways to get the best deal from buying a used car? If you are, check out The Lazy Way To Buy & Sell Car For Profit by Stephen Hobbs ebook.
Hobbs' guide will show you the proper due diligence steps you must take to make sure you get a good deal. For more useful tips, click on the link below to visit his web site right now.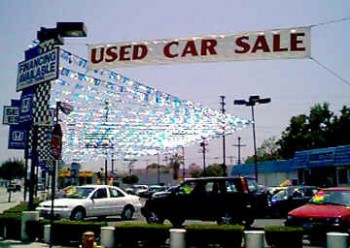 When buying a used car, what should you look for as there are endless possibilities? Most of the times people who look for a used car have apprehensions about the condition of the car. You are buying a car "as per "the condition, since you are not aware about the condition of the vehicle car, it may in fact become an expensive buy.
If the condition of the car is not good, you may to make frequent visits to the garage to get it repaired. Before you think of buying a used car for your electric car conversion project, here are some guidelines which will help you to get a good deal, this will ultimately save your time and money.
Before you actually buy the car, you may approach a dealer; dealer can be of great help in finding you a quality vehicle. If you do not have any idea about a reputed dealer, you must ask your friends and relatives about the dealer. If this does not work, you check with Better Business Bureau to find a trustworthy and reputed dealer.
Once identified, you can check the cars available with the dealer, this will save your time as you will not have to run from one place to other. A good and trustworthy dealer has many used vehicles for sale, you can choose from the several vehicles available at the dealership. Ask for the history of vehicle, most dealers have complete history of the vehicle, you must see that the vehicle you are looking for is accident free.

If you purchase from a private seller, you may to get the history of the vehicle yourself and this will cost you extra money, you may also be looking at extended warranty. Extended warranty is available only with the dealer, the private seller cannot give you extended warranty. The extended warranty will ensure that in case of any major breakdown, you are assured of repairs, this will save you from spending extra money on the repairs.
Before you sign on the dotted line, you must read the fine prints of warranty and understand it fully and see what dealer has to offer. You must see what is covered under warranty and what has been left out. You must carefully see in case of repairs, how much will be the cost you if not covered under warranty.
Now is the time to test drive the vehicle, ensure there is no clanking or banging noise, this means that the car needs repairs. You can also see from the rear mirror any unusual smoke from the exhaust; this could signs of faulty engine.
Apart from checking the vehicle from outside, equal attention should be paid to the interior of the car. Check everything like air conditioning, automatic windows, locks and radio. If possible check the pre maintenance records, such records will make it easy to judge the condition of the car.
You must remember you spending hard earned money and to ensure that you get a good vehicle should be your priority.