The Fundamentals of a Homemade Electric Car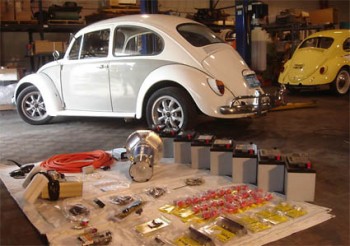 Most car owners have a very positive impression of a pure electric car (PEC). Electric vehicles are known for their low running cost compared to a gasoline driven cars.
For the time being, a brand new electric vehicle (EV) from the manufacturer is still quite expensive. If you were to check the price tag of the sexy Tesla Roadster electric car, we are talking about the price range of over $100,000.00!.
It's fair to say, that is damn expensive. Even a sedan electric vehicle is selling at the price range of around $40,000.
Why is this so?
Without a high demand, car manufacturers are unable to reach economies of scale, therefore the pricing is beyond the reach for the masses.
As an alternative, we can build an electric vehicle (EV) by converting a gasoline driven car to run on electricity. Many electric car enthusiasts have been using homemade electric vehicles for quite some time now.
Before you get started with a Do It Yourself (DIY) electric vehicle project, there are a few things you have to know. First, you have to identify your driving pattern.
If you need a car to drive long distances to work, an EV may not be right for you. If all you need is to go grocery shopping and run errands around town, then an electric car may suit your needs.

Why is it so? This  is because of the limited driving mileage of an EV.
A car with an internal combustion engine (ICE) converted to EV would have a mileage of approximately 50 miles before you have to recharge the batteries.
The actual mileage will depend on the weight of the car, motor power rating, charging state of the batteries and also the driving condition. Unlike a conventional automobile, an EV would need a power outlet to recharge. Imagine if you were to run out of power on a street, it will be tough for you to find a power outlet.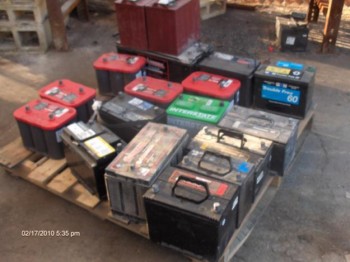 Even if you do locate a power outlet, how much should you pay for the power you've consumed. Most electric vehicle owners will usually recharge their EV overnight at home.
To determine your current driving mileage is quite simple, just look at your odometer. Keep track of your net driving mileage everyday for the next 30 days. At the end of the month, add the figures up and get the daily net average. If the number is around 50 miles, then using a homemade electric car will be perfect for you.

DIY Electric Car Conversion Plan
Now that you know your daily driving needs, the next step is to prepare for your EV conversion project. But before you do so, it is best you get the necessary parts and EV design plans.
For a good electric car conversion blueprint, check out Gavin Shoebridge's Electric Conversion Made Easy e-book. Gavin is from New Zealand and is commonly known as the EV Guy. He became quite famous when he converted his old Mitsubishi Tredia in his garage on a shoestring budget.
Since he didn't have much money for the EV project, Gavin had to come out with creative ways to make things work on his homemade electric car. Most of what he did during the conversion project was written in his manual. For more information on Gavin's e-book, click on the link below.