Looking for lithium battery manufacturers in the United States of America?
The following is a list of top ten producers that I found on the web: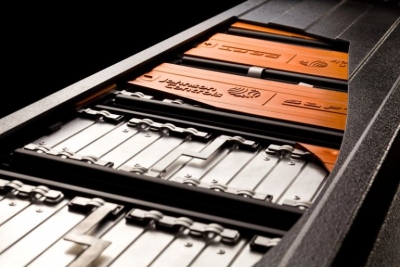 Johnson Controls is a global diversified company in the building and automotive industries.
They serve these markets through our three business units: Building Efficiency, Automotive Experience and Power Solutions.
SANYO Energy Corporation (SEC) has the largest global production capacity for manufacturing batteries and accessories offering the most extensive OEM (Original Equipment Management) capabilities, Pack development, design and assemble in the industry.
With more than 25 offices and manufacturing sites around the world.
Ener1 Inc. is a company which manufactures lithium-ion batteries for plug-in hybrid vehicles, pure electric vehicles, and the military and grid storage markets.
Uniross specializes in rechargeable battery products for the consumer market.
Established in 1968 in Great Britain, Uniross, after years of success in the U.K., expanded its distribution to the entire European continent, Africa, the Middle East and Asia.
Valence Technology, Inc. is a leader in the development and commercialization of Lithium-ion polymer rechargeable batteries.
With an extensive intellectual property portfolio, Valence Technology has become the commercial leader in the supply of intrinsically safe high volume lithium iron magnesium phosphate
( LiFeMgPO4) products.
EnerDel is developing Lithium-ion battery (LIB) solutions for automotive manufacturers that will improve the performance, fuel-efficiency and cost of HEVs.
EnerDel's new, highly reliable and safe batteries are designed to be lighter in weight, occupy less space, provide more power, more energy and have a longer life than the nickel metal hydride (NiMH) batteries found in today's HEVs.

A123 Systems, Inc. develops and manufactures advanced lithium-ion batteries and energy storage systems that deliver high power and energy density, long life, and excellent safety performance.
The company's game-changing technology enables customers to commercialize innovative products for the transportation, electric grid and commercial markets.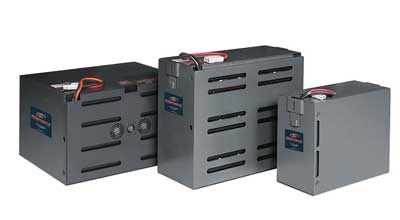 Exide Technologies, with operations in more than 80 countries and fiscal 2010 net sales of approximately $2.7 billion, is one of the world's largest producers, distributors and recyclers of lead-acid batteries.
The Company's four global business divisions – Industrial Energy Americas, Industrial Energy Europe, Transportation Americas, and Transportation Europe – provide a comprehensive range of stored electrical energy products and services for industrial and transportation applications.
Southwest Electronic Energy (SWE) was founded in 1964 with the belief that providing exceptional service, quality, and reliability were, and still are, the main ingredients for a successful business.
SWE designs and assembles high reliability, custom battery packs of primary lithium, large capacity lithium-ion, solar power, and other major chemistries for OEM, EOEM and MRO customers.
Panasonic is a leading supplier of batteries offering advanced cell manufacturing and product technologies, superior quality, and one of the broadest lines of primary and rechargeable batteries in the industry.
Panasonic's product line includes Lithium-Ion, Lithium coin, Lithium primary cylindrical, Nickel Metal Hydride, Valve Regulated Lead Acid and Alkaline batteries.