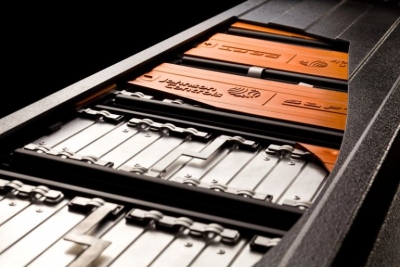 Powering Your DIY Electric Car
If you are planning for a Do It Yourself Electric Car Conversion project, one of the biggest budget will go to the power source for the electric motor which is the batteries. The type of battery recommended for homemade electric car is the deep cycle type. This is the same type of battery used on electric golf carts.
A deep-cycle lead-acid battery is designed to deliver a consistent voltage as the battery discharges its power. In contrast, starter batteries (e.g. most automotive batteries) are designed to deliver sporadic current spikes. Deep cycle batteries can be charged with a lower current than regular batteries.
Making Your DIY Electric Car Practical
Most DIY electric would have a driving mileage of approximately 50 – 100 miles. The actual mileage will depend on a few factors such the net weight of the donor car, power rating of the electric motor, battery charging state and also the driving condition.
An average sedan electric vehicle would need 10 – 15 units of deep cycle battery to provide sufficient power to make the EV practical for everyday use. Some people may be wandering, how to find cheap batteries for EV conversion? There is one place that you try…it's at Ebay.

Finding Cheap Deep Cycles Batteries At eBay
Here's how you find cheap battery for your electric car conversion project. First, go to eBay main web site at www.ebay.com. There will be a pull down menu on the middle of the web page.
On the middle pull down menu where it shows All Categories, click on the down arrow button to show all the categories in eBay. Next, select eBay Motors. Now type in "golf cart battery" so it will list all the available deep cycle battery in their listing.
The reason I wanted to search for golf cart battery is because this type of battery is perfect to be used on an electric car. Now all you have to do is browse through all the listing and make your bid when ever you find anything that meets your requirement and budget.
You should do this on a regular basis. Because as time goes by, more and more people will be putting up auctions for car / boat / golf cart batteries on eBay.
There are many ways you can save on cost for your electric car conversion project. If you would like to know more tips and tricks on how to reduce your EV conversion cost, you can check out Gavin Shoebridge's Electric Conversion Made Easy e-book.
The tips that I've shown above on how to find cheap battery on eBay, I learned it from Gavin. The manual also show you how to find cheap electric motors. Some of the suggestions from the manual are pretty simple. All you have to do is spend some time applying it.