Tools and Part List Recommended in Convert 2 EV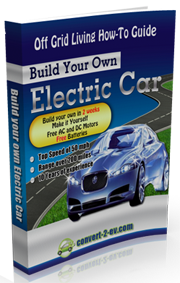 I have been reading my copy of Convert 2 EV and one of the chapter, it highlights a list of tools you will need when you are planning to convert your gasoline driven car to run purely on electricity.
The list may not be comprehensive but it is a good start on the tools and equipment you will need to carry out an EV retrofitting project. Below is the list as recommended in Convert 2 EV:
1) Motor – AC or DC
2) Motor Controller
3) Manual disconnect
4) Motor adaptor
5) Main contactor

6) Inertia switch
7) Charger
8) Battery ends
9) DC-DC power supply
10) Amp meter shunt
11) E-Meter or several digital meters
12) Fuses
13) Throttle control box
14) Battery cables
15) Cable cutters ( a must as they cut the cable properly)
16) Lugs
17) Battery ends
18) A crimping tool to install cable ends
19) Vacuum pump (to bleed power brakes)
20) Batteries
21) Battery boxes (make your own)
22) Misc. nuts and bolt etc.