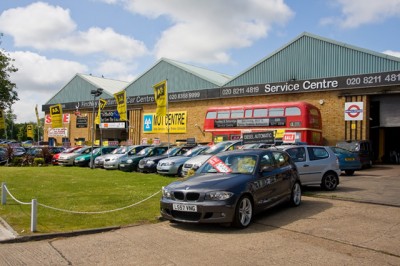 If you are planning to do your own DIY electric car conversion project, selecting the donor car is the fun part.
This is where you get to see the actual electric car…well only the outer shell. There's still a long way to go before you'll be buzzing away in your EV.
When you are selecting a donor car, here are 5 tips you can consider to make your choice easier.
1) The GVWR.
GVWR is short for Gross Vehicle Weight Rating. This is the car ability to carry the extra weight of your battery pack without exceeding its legal limitations.
So what is the guideline for the right GVWR?
The key here is knowing how many batteries you will need. The number of batteries needed for your EV will depend on the power system you will be using.
The power system can be either 48, 96 or 144 volts. Therefore, the extra weight of the battery can ranges from 240 to 720 lbs.
Make sure the total weight of the battery is less than 50% of the GVWR of your donor car.

2) Aerodynamic.
One way to increase your EV driving mileage is to reduce its air drag. To do that, it is best to get a donor car with good aerodynamic.
How do you know if it has good aerodynamic features?
If it has rounded corners and shape like a tear drop on its side, air will flow through the car easily. If it is box shape, you might as well get an ice cream truck as your donor car.
3) Minimal rust.
Check your donor car for rust. If it has lots of rust patches or worst, holes on the body of the car you can see through, give it a pass.
Patching rust holes and painting it can be a pain and expensive. Why go through the hassle.
4) Manual transmission.
This is very important, get a donor car with a manual transmission. An automatic transmission does not work well with an electric motor. It needs constant high torque to spin the gears.
With a manual transmission, it is much easier and cheaper to bolt the shaft of the motor to the central core of the transmission.
5) Less electrical gadget is better.
You may want to get a donor car without too many electrical gadgets such as power steering and air-conditioner. This type of equipment will need additional power to work, which means you have to build a separate power unit.
You may have to compromise on some of the basic comfort of your donor car. If you live in a cold climate, there's a way you can make a DIY heater for your EV.
Convert Your Own Electric Car
Want to know how to convert a conventional automobile into a plug in electric car? If you do, download the 20 DIY Electric Car Conversion Videos e-book.
The e-book will show you videos of homemade electric cars and the different components needed for the conversion project. Click on the link below to download the free e-book now!