Battery Reconditioning for EV Conversion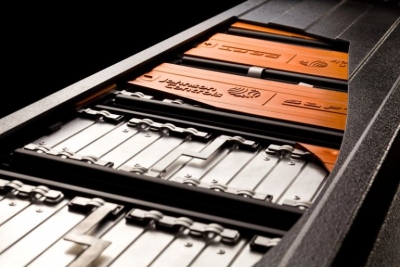 If you are planning on a Do It Yourself (DIY) electric car conversion, one of the major cost you have to consider is the battery. The idea of an electric vehicle (EV) conversion is quite simple. We remove the [tag-tec]internal combustion engine[/tag-tec] (ICE) and replace it with an electric motor.
Since the engine is gone, all its associated components such as exhaust pipe, fuel pumps, fuel lines and radiator are removed as well. To generate torque, the electric motor is connected directly to the existing transmission unit.
How do we power the motor? That is where the batteries come into place.

A normal sedan electric car would require 10 to 15 units of deep cycle battery. To reduce your conversion project cost, you can use reconditioned batteries. Most electric car conversion guides will recommend for you to use old batteries from electric golf carts.
That is a good idea because golf carts have to be serviced and fitted with new power unit to maintain its performance. You may have to befriend the service technician in order to buy those weak or dead batteries.
Now, what should you do with all the used batteries you've acquired?
You can bring them back to life by either doing your own battery reconditioning or send it to a professional battery re-conditioner.
All the work you have to do to get the batteries seems very tedious. But trust me, it will worth your effort. A homemade electric car will always require a power source.
When you have learn the ropes of sourcing for used batteries and reconditioning them, in the long run you will be saving thousand of dollars.
If you are keen to start your own battery reconditioning, you can check out DIY battery reconditioning guides available on the web.