The prices of petroleum products have been gradually increasing across the world over the last several years. The main reason for spurt in oil prices are that the natural resources for these products are slowly running down and according to experts, it will dry up in about 20 years.
In view of this alarming scenario, owners of cars have been seriously looking around for other types of cars that give the same mileage as gasoline-powered cars that consume a lot of fuel and cars whose maintenance costs are also comparatively lower.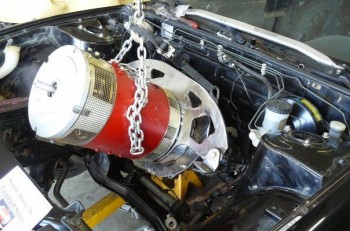 Electric cars, also known as electric vehicles or EVs, are excellent alternatives to traditional 'gas-guzzlers'. Ever since its invention, the electric cars have been competing with traditional vehicles.
However, the demand for EVs dropped ever since Ford began manufacturing its 'Model T' cars on a large-scale and soon electric cars went off the roads. Since that time, car manufacturers have been hesitant to manufacture electric cars except for displaying in showrooms. This situation continued till 1996 when General Motors manufactured numerous types of electric cars such as EV1.
However, the reentry of electric vehicles received a lukewarm response and was a failure mainly due to oil companies and a few major car manufacturers, who thwarted every attempt of EV's to come back into the automobile markets.
As the name implies, electric cars are powered by electricity. They were first launched in 1880s and were very popular during that time primarily because of almost noise-free engines in comparison with the disagreeable noise produced by internal combustion engines of gasoline-run vehicles.

In addition, the maintenance costs of electric cars were comparatively low. However, in view of several factors, electric cars could not compete with traditional cars and were soon out of the market. Nevertheless, the demand for electric vehicles revived once again not only due to cost factors but also because they are pollution-free Eco-friendly cars.
As electric cars do not utilize any fossil fuel and other similar natural resources, they do not emit any harmful gases. That is the reason why electric cars are popularly known as "ZEVs" or zero emission vehicles.
Electric cars have also become very popular once again because the present day traditional gasoline-run cars are considered responsible for emission of greenhouse gases causing global warming due to air pollution. With the rapid development of technologies in the automobile industry, the components of electric cars have substantially come down.
These innovations have also contributed to the production of more sturdy and efficient electric cars. Electric car batteries available these days have much longer lifespan and can cover more mileage per charge than before. All the other components are easily available in most of the departmental stores and hardware stores.
There is an increasing awareness among a number of car owners these days about the numerous advantages of using electric cars. As many car manufacturers do not make electric cars, several people have started constructing an electric car as Do It Yourself (DIY) job.
Anybody can have a homemade electric car with the help of instruction manuals. Many people convert their cars into an electric vehicle on their own as a hobby and this has become a fascination for some people. The concept of converting their cars into electric cars is catching up fast.
One can get the details of various components required for building an electric car and the places where they are available at reasonable prices. Apart from this, they are a lot of 'online forums' where people interested in electric cars can share their ideas and extend all assistance to those who want to construct an electric car.
Many people are also trying to create awareness among car owners encouraging them to convert their cars into electric vehicles. However, unless more and more people come forward and appreciate the importance of electric cars, the demand for these types of cars will not pick up much and traditional cars will continue to be manufactured on a large scale.